Are you wondering where you can eat the best Spare Ribs Amsterdam has to offer? If you are visiting our capital city and looking for the tastiest All-You-Can-Eat Spareribs in Amsterdam, then look no further than the Satellite Sports Café. Don't miss out on the most delicious spare ribs in Amsterdam, along with some great drinks and a good football game!
TO EAT SPARE RIBS IN AMSTERDAM
The reason why our sports bar is the best place to eat spare ribs in Amsterdam, is simple; our offer on Unlimited Spareribs is the perfect deal if you are looking for a place that serves delicious spare ribs in Amsterdam at the best price. For only € 11,95 you can eat as much ribs as you can! All Spareribs and other Grilled Specials are served with chips or baked potato, salad and a choice of one sauce: garlic or BBQ sauce.
SPARE RIBS, STEAKS AND MORE!
We are not only known all over the city for serving the best spare ribs in Amsterdam, but we also serve other delicious Grilled Specials such as succulent prime Rib-Eye and Rump steaks. These menu selections are accompanied by a choice of French fries or baked potato, a choice of 4 homemade sauces and a salad. These delicious steaks will certainly fill that hunger gap.
LUNCH & DINNER AT OUR SPORTS CAFÉ
The Satellite Sports Café opens earlier than almost any other bar in Amsterdam. Our doors open at 9am and stay open until 3am Sunday through to Thursday and 4am on Friday and Saturday. Whilst the sports cafe is open the kitchen is open. You can enjoy breakfast, lunch and dinner at any time as everything on our extensive menu is available day or night. Our ground floor boasts table seating for around 70 people whilst an additional 20 can sit at the bar. Upstairs can seat 80+ people and also has its own full sized bar.
There is also plenty of standing space and out stadium-like stairs provide excellent views of the cafe and the televisions. As if that wasn't enough, we recently extended our venue by taking over the adjoining building on Korte Leidsedwarsstraat and transforming it into a state of the art sports bar and restaurant which offers visitors all the same perks as the original sports cafe with a little bit of luxury and comfort thrown in for good measure.
DELICIOUS PANCAKES IN AMSTERDAM
TERRACE SPORTS BARS IN AMSTERDAM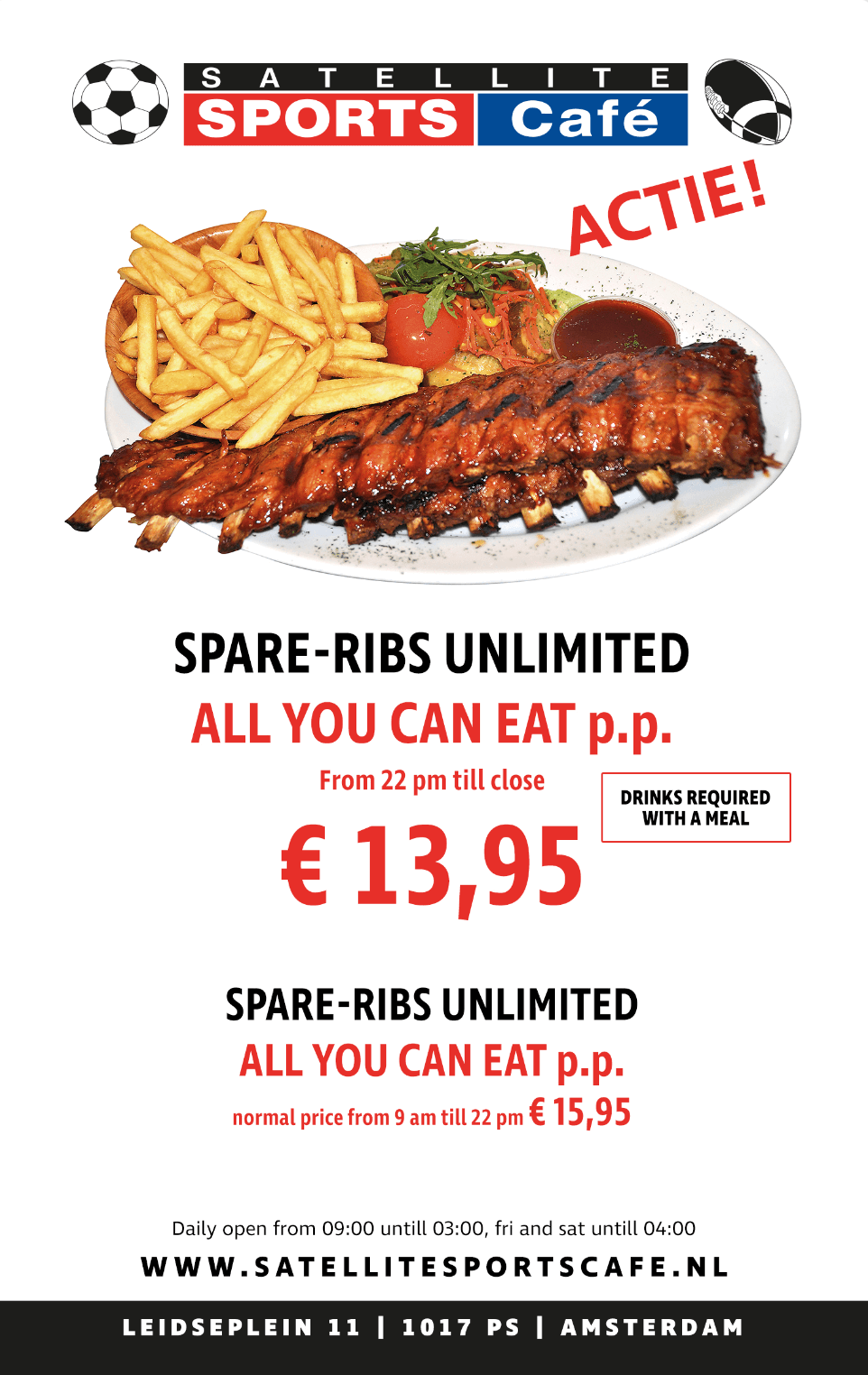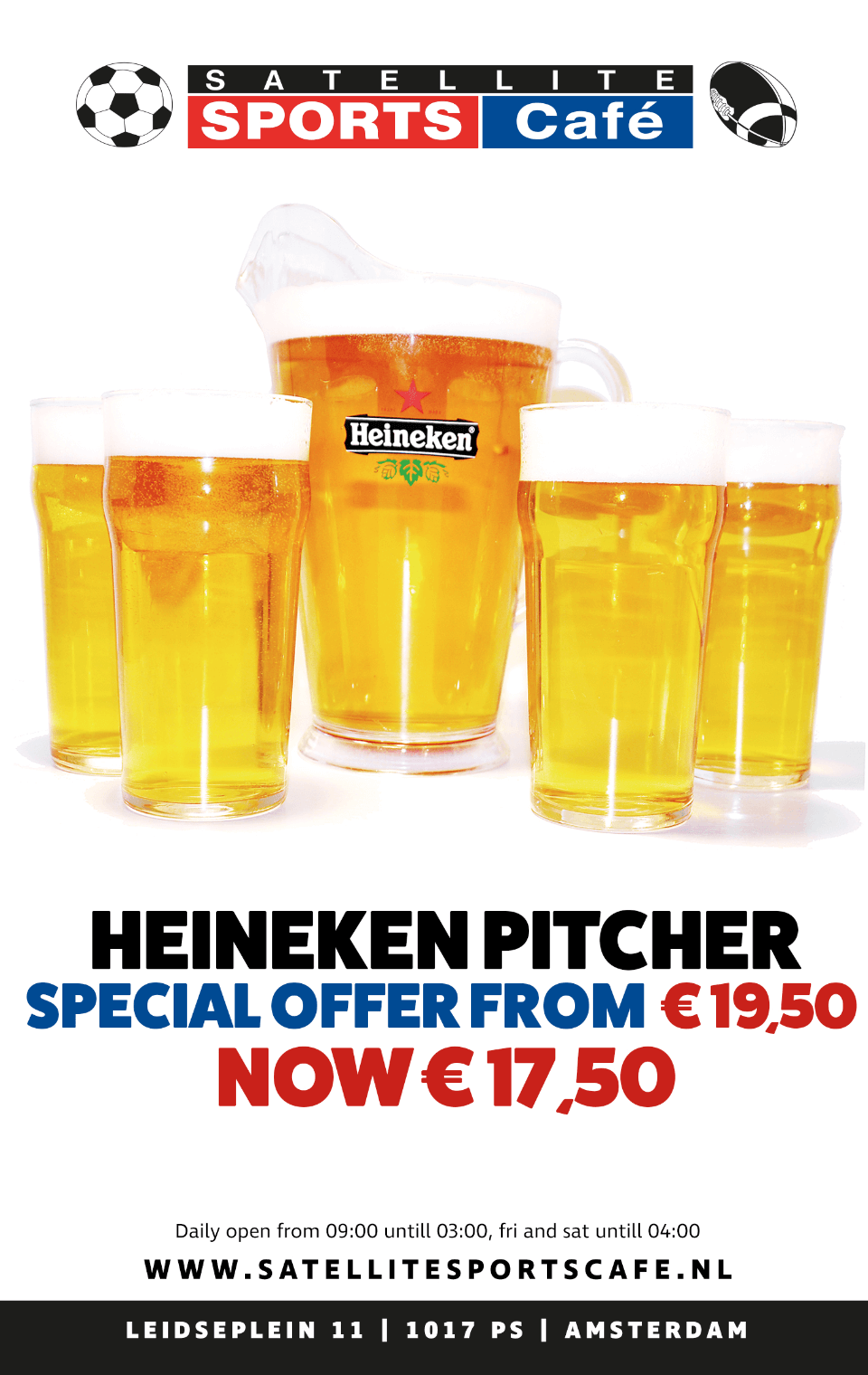 SPECIAL OFFER NOW € 17,50